Placement Services
Do you have relevant industry experience and want help getting placed in a leading company? For qualified professionals click here to utilize our Nefesh B'Nefesh Recruitment Services. Otherwise, please submit your resume and let's see if our recruitment professionals can find the place for you!
Career Training
Nefesh B'Nefesh UpGrade has partnered with multiple organizations, listed below, to offer you short-term programs that will give you the skills you need to land a better job in the tech sector. These tested programs have proven to provide Olim with the fundamental tools needed to increase their value as employees. So, sign up today!
* Some of these courses may be eligible for use of a voucher from the ministry of absorption. To learn more about this option please click here.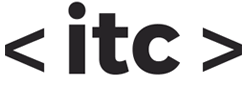 ITC opens the door for talented professionals from Israel and abroad to develop their careers in technology while focusing on the most in-demand skills in tech. Located in a beautiful campus in Tel Aviv, we offer our students intensive tech training in English, inspired by the IDF's 8200 unit, and job placement assistance to our graduates. To date, we've introduced over 1000 alumni to the Israeli hi-tech industry.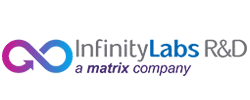 Thanks to our stature as a research and development company, we successfully equip the next generation of software developers at the highest level via our unique and proprietary training methodology. Over 220 hi-tech companies, start-ups and leading development centers in Israel already employ over 1,500 of our graduates.
Social Media Manager – Training Course
This is a professional training program in Internet marketing and digital communication techniques on social networks.
Learn how to build a social media strategy, use all the tools and platforms to reach customers, or increase awareness of your private business.
Facebook, Instagram, LinkedIn, Google Adwords, Business Manager,
Website, WebDesign, SEO…
Have you ever wanted to hack into the cybersecurity world? Well, now is your chance! ThriveDX's Cybersecurity Bootcamp for Olim is a 480-hour, online, interactive course, in English, created by veterans of the elite cyber-intelligence unit of the IDF. No background is needed and there's no tuition until you get hired.
Data Analyst Course- Are you looking to enter the Israeli high-tech market? Meet Practicum, an international tech boot camp, with an online interactive platform for learning data analysis and interactive technical skills, which will help you get in. The course is in English, and no technical knowledge or previous experience is needed. Special discounts for new Nefesh B'Nefesh Olim. For more information, please join our special webinar on 13.02, at 19:00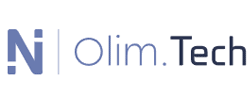 Are you a trained front-end, back-end, or full-stack software developer, who hasn't found their place yet in the Israeli hi-tech market? Well, here's your chance! Olim.Tech is Initech's initiative to allow Olim software developers to apply for the best positions in the Israeli hi-tech market. We invite all of you, tech entrepreneurs and executives, software developers, and HR professionals to start your application today!
Become a web developer and pay only when you land a job earning 10k NIS or more per month. Join our new Tech Talent Accelerator Program for new Olim, which provides an affordable software coding bootcamp, where you will receive the skills to excel in the Israeli hi-tech market. The course is in English, and no formal experience or degree is needed! We provide coaching and assist with job placement!