"IF YOU WILL IT, IT IS NO DREAM"
Educational Programming for Dreamers
The Nefesh B'Nefesh Zionist Education Initiative inspires participants to dream about Zionism. Through its diverse programming, Zionist Education Initiative educators engage with dreamers (visitors to our campus) as they learn about Zionism's core axioms. Capitalizing on Nefesh B'Nefesh's achievements, the Zionist Education Initiative is the next step in the organization's work.
DYNAMIC EDUCATIONAL PROGRAMS
The ZEI is committed to custom tailoring programming for each group that comes in. We look forward to building a program for your next visit.
ZEI Lectures offer perspectives on some of the most thought provoking issues Zionists face. Lectures range in length from 15 minutes to one hour sessions.
Participants are divided into small groups where they discuss various outlooks on contentious challenges facing Zionists. The groups then gather together to compare perspectives and findings.
Education takes many forms, participants learn about Zionism by playing entertaining and content filled games.
OUR HOME
Nefesh B' Nefesh Aliyah Campus
Situated in the center of Jerusalem, right next to Cinema City, the Nefesh B'Nefesh aliyah campus has become the gathering point for people the world over to participate in custom design seminars to learn about the role Zionism plays in today's world. The modern Zionist dream comes alive at the Nefesh B'Nefesh Aliyah campus.
"Nefesh B'Nefesh's longstanding tradition of facilitating Aliyah was built on the foundations of Zionism. Now the next generation of Zionists can begin dreaming about making their mark on the future of the Jewish people. The Zionist Education Initiative is the place where those dreams can be developed and cultivated."
– Rabbi Yehoshua Fass
MEET OUR EDUCATORS
Our ZEI educators have devoted their careers to advocacy on behalf of the State of Israel, as well as educating people from around the world about the role that Israel plays in Judaism and in the world stage.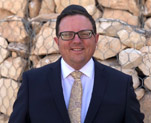 Rabbi Uri Pilichowski
Rabbi Uri Pilichowski is the Senior Educator at Nefesh B'Nefesh's Zionist Education Initiative. With over twenty years of experience in formal and informal education, Rabbi Pilichowski combines expertise in Zionism and education to create engaging educational programming to students of all ages and all levels of knowledge. In his career he has taught thousands of students from all over the world about Judaism, Zionism and Israel.
Daniel Geller
As an educator for the Nefesh B'Nefesh Zionist Education Initiative, Daniel works with visitors of all backgrounds to craft their Zionist story. Having worked with thousands of students from all over the world, Daniel brings a diverse collection of experiences and stories to teach about Zionism and strengthen connection to Judaism & Israel.