Misrad Haklita (The Ministry of Aliyah and Integration) is the government office responsible for providing assistance to Olim Hadashim. Many of your rights and benefits need to be activated or requested from Misrad Haklita. In addition, your local Misrad Haklita branch will have valuable information on local resources that can help you adjust to life in Israel. 
It is important to know how to access your online Misrad Haklita portal in order to send messages to your Misrad Haklita advisor, see and update your personal information, and more. 
This guide will help to walk you through accessing your Misrad Haklita online portal, and sending a message to your Klita advisor. 
You will need a gov.il account, or government account, in order to access your Misrad Haklita online portal. If you do not yet have a gov.il account, click here to see our guide on creating one.
How to Sign in to your Misrad Haklita online portal
Step 1: Click here to go to the gov.il Misrad Haklita login page. Once you are on the site, click the blue button that says לכניסה לאיזור אישי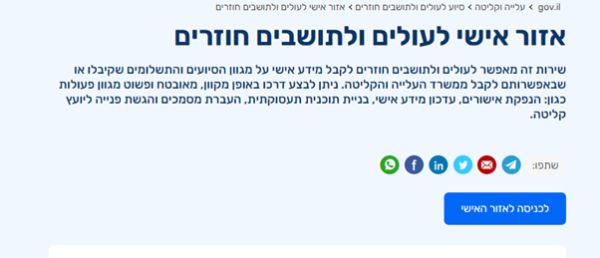 Step 2: Change the language to English (top left of screen, globe icon) and then log in to your account using your gov.il account details.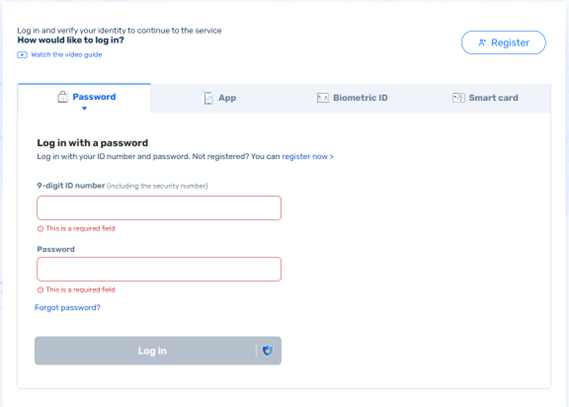 Step 3: You will be sent a verification code in an SMS to your phone. Use that code to complete your sign-in to the website.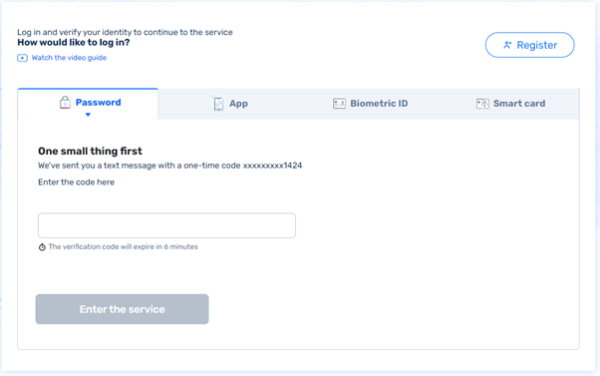 After that, you will be taken directly to the Misrad Haklita online portal, which will look like this: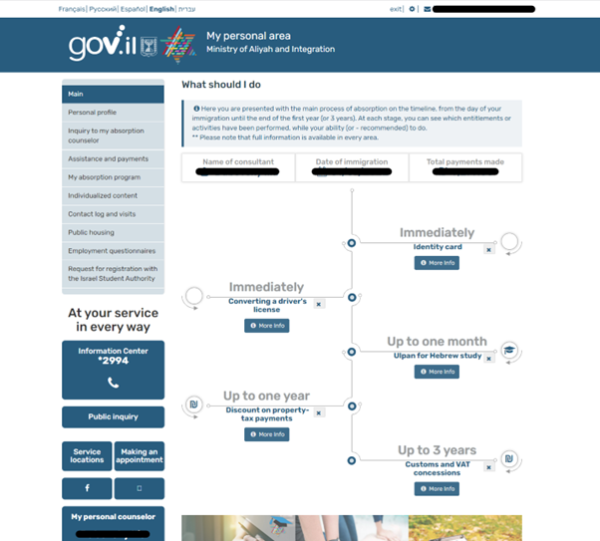 How to Send a Message to Your Klita Advisor
Step 1: Once you are signed in to your Misrad Haklita online portal, you will see a list of options on the left hand side (right side if you are on the Hebrew site). Look for a button that says "inquiry to my absorption counselor." Click on "New inquiry."

Step 2: Choose a topic, write your message, and hit "submit an inquiry"!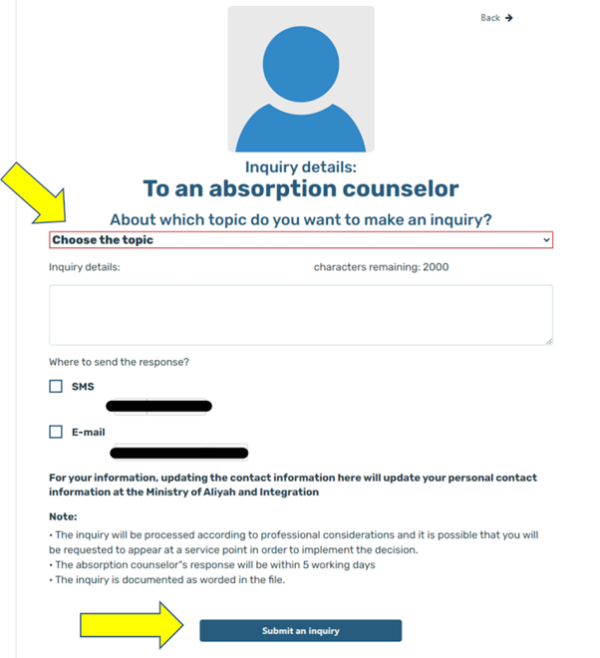 You should get a response within 5 days.
Congratulations! You have sent your Misrad Haklita advisor a message through your online Misrad Haklita portal.
For questions, please be in touch with the NBN Answers team at *3680, or [email protected]. 
Last Updated: Feb 28, 2023
How can we help your Aliyah?