Over the last few years, Israeli government offices have been working on advancing technologically and becoming more efficient so as to better serve the public. Thanks to this, they have been able to put several important services online, and more online services are constantly being added. 
Online government services help the public reduce long wait times and will save the trips one previously had to take to get errands done. Some of these online services do not require logging in or identification, but some are more sensitive and require an added level of security. For this purpose they created online government accounts which allow citizens to perform sensitive tasks such as:
Transfer car ownership (Hebrew)
Check if you are restricted from leaving the country
In order to access the full array of online government services, we recommend that you set up a government account. By creating a government account, you will be able to take care of sensitive tasks online, schedule appointments to avoid long wait times, and ensure that you are definitely going to the right place. 
For a list of services available online without a government account, click here.
For Olim who may struggle navigating a Hebrew form, please see our step-by-step guide and translation below: 
Go to the government website to register for a personal account. (You may also use this sign in information to access the Misrad Haklitah site.)
Enter the following details in the white boxes in order from right to left: Teudat Zeut number, first name, last name, email address, re-enter email address, cellphone number, re-enter cellphone number.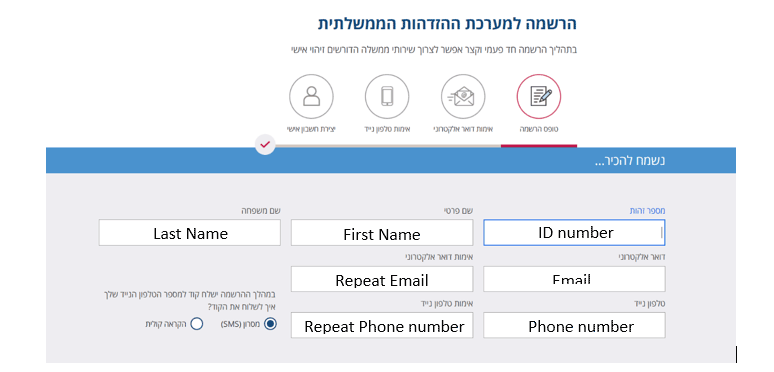 Once you have filled in this information, scroll down and select two of images to enter additional personal details for security. The options are: credit card details, passport number, mobile phone number registered with your kupat cholim, 2 security questions, or your Teudat Oleh number.
Create a password. It must be the following:
In English with at least one lowercase and one uppercase letter
At least 8 characters
There must be at least one number 0-9
You must use one symbol (example: @#$%)
You cannot repeat two symbols in a row
The password cannot include your Teudat Zehut number
Do not use a previous password

Would you like to join the government mailing system and receive personal information?
Agreement to the Terms of Conditions. Check the box below to continue.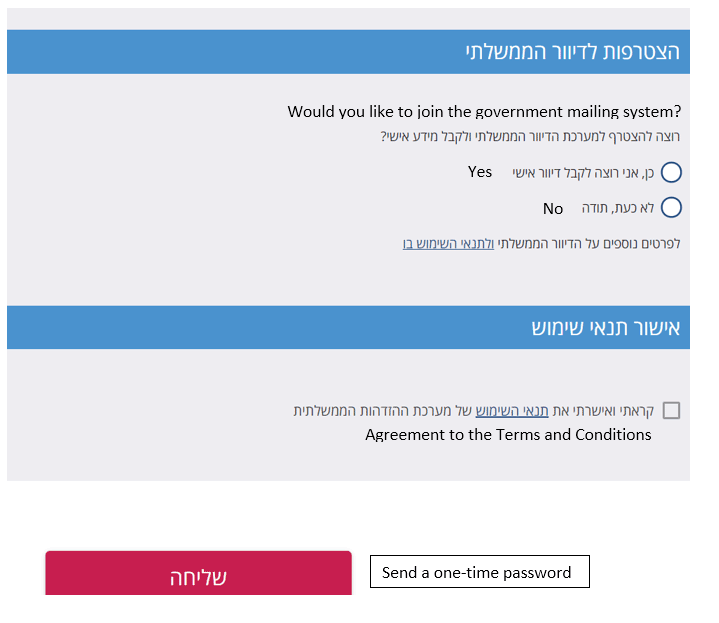 Click on the red button above and you will receive a one-time code via Email that you need to enter.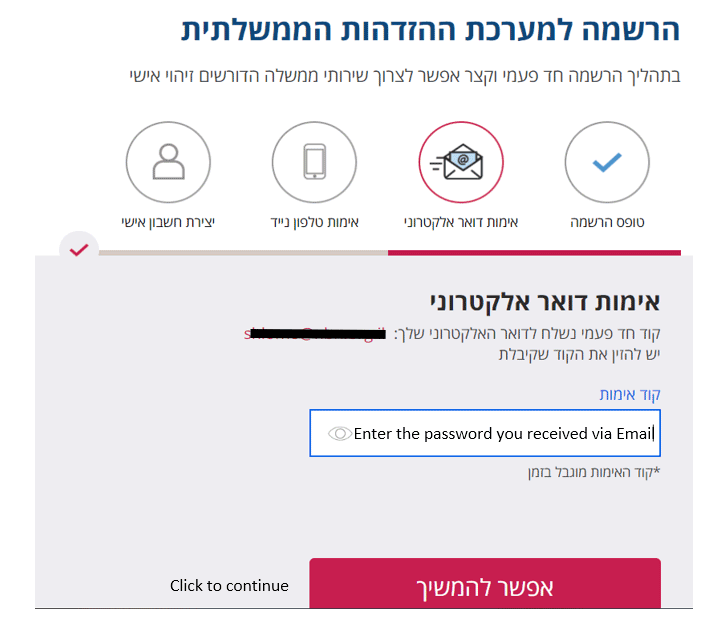 Click on the red button above and you will receive a one-time code via SMS that you will need to enter.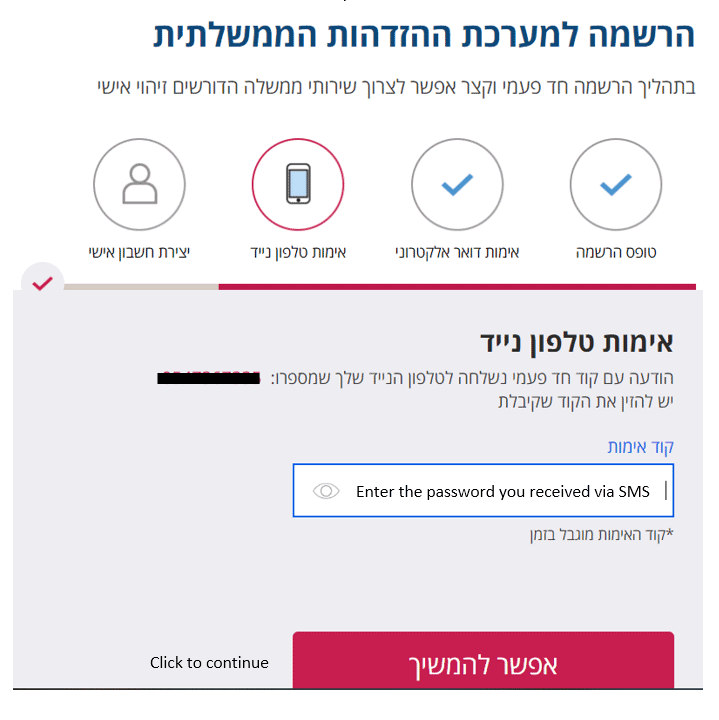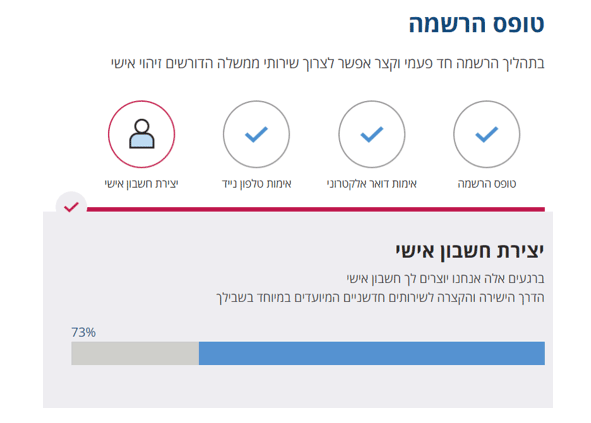 A personal account has now been created for you.
Every entry to the system requires a one-time code. You can choose to receive this code via email or SMS.
You will receive a one-time code via SMS that you will need to enter.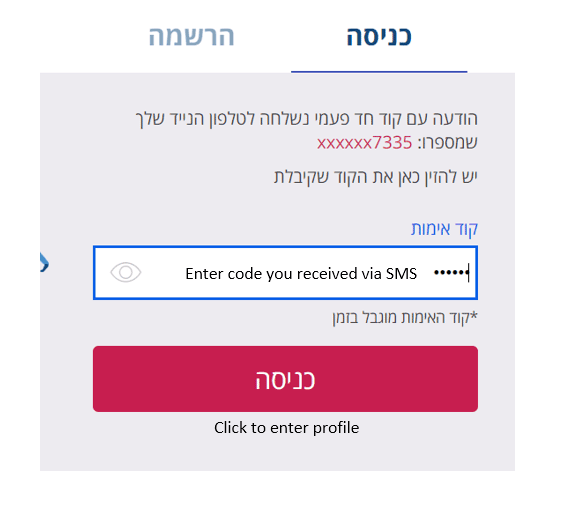 You are now ready to use the Gov.il online services!
Last Updated: March 6, 2022.
How can we help your Aliyah?