More and more government services have been going digital. We are happy to share that you can create a Bituach Leumi account from the comfort of your own home! Follow along below for step-by-step instructions in English on how to create your Bituach Leumi account without breaking your teeth on the Hebrew or ever stepping foot in a government office.
The following services are available with your Online Bituach Leumi account:
Update Personal information
Insurance details
Updating payment details
Uploading paperwork and forms
Submitting request forms
Previous online actions
Contacting BTL
Child Savings Plan
Copies of letters received
Medical committee information and actions
Visit the Bituach Leumi Website here
Click on the red square (שירות אישי) in the top left-hand corner of the screen.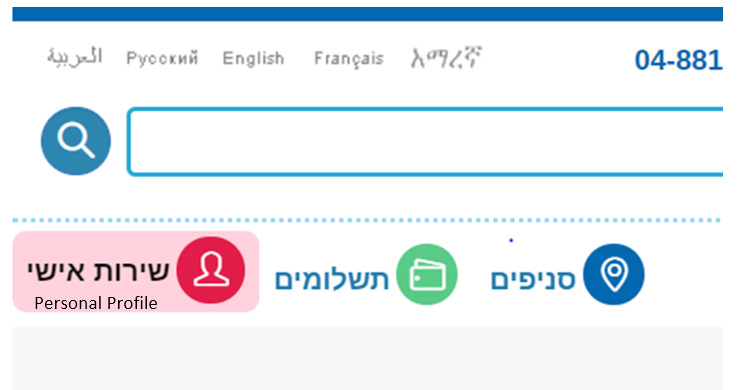 To create your own account, select  הירשמו עכשיו (register now).
Click on the blue box (הזמן עכשיו) to order a personal code.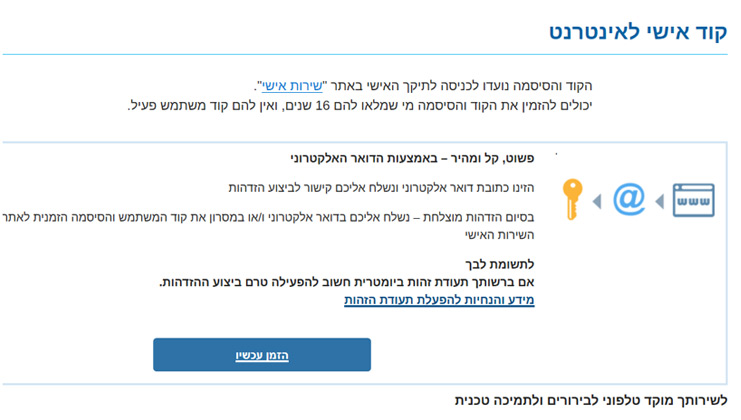 Enter your personal information.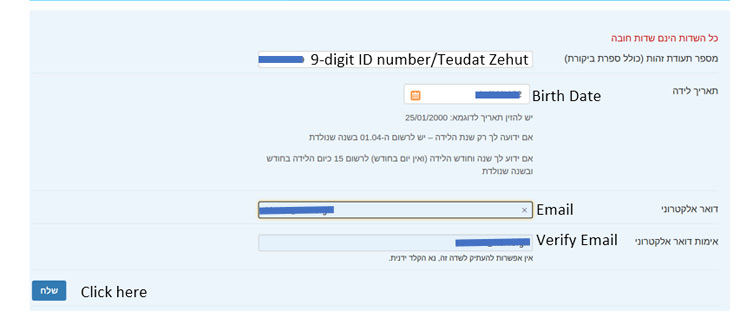 The next screen will show you the personal information you entered to review. Click אישור to approve. If you see that the information is incorrect, you can select תיקון to correct it.

Your request to open an account has been accepted and now you will receive a link to verify your account. Go to your inbox.

You will receive this email in your inbox with an approval link.  This link is valid for 60 days.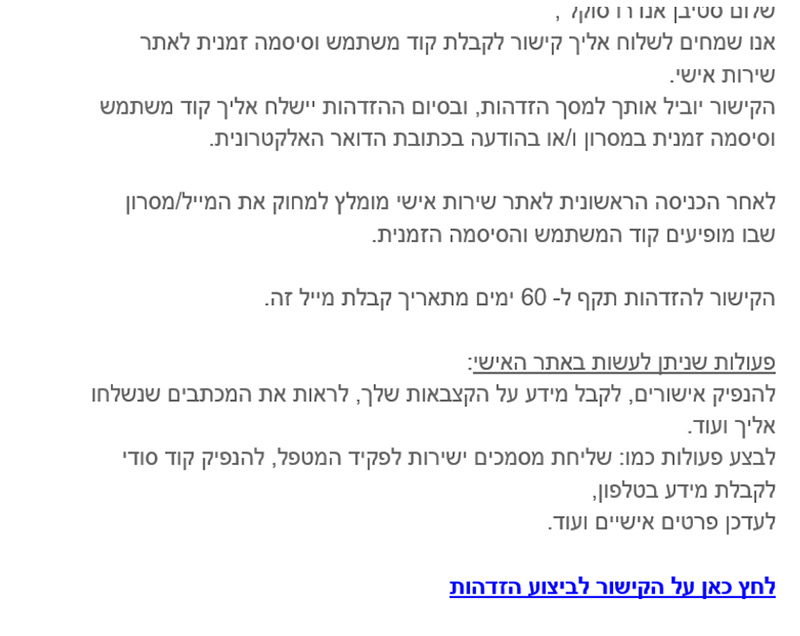 Congratulations! Once you have clicked the approval link, you have officially opened a Bituach Leumi account.
Enter personal information that can be found on your Israel ID (Teudat Zehut).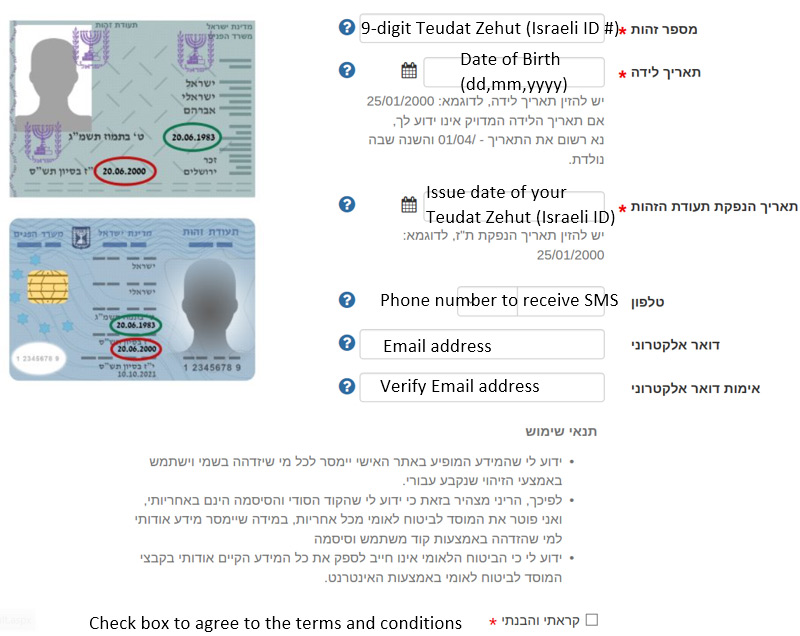 Click on the link to enter personal account.

Enter Teudat Zeut in the left blue box and select the first option (I would like to receive the code via SMS).
Select the blue box and you will receive a temporary password via SMS.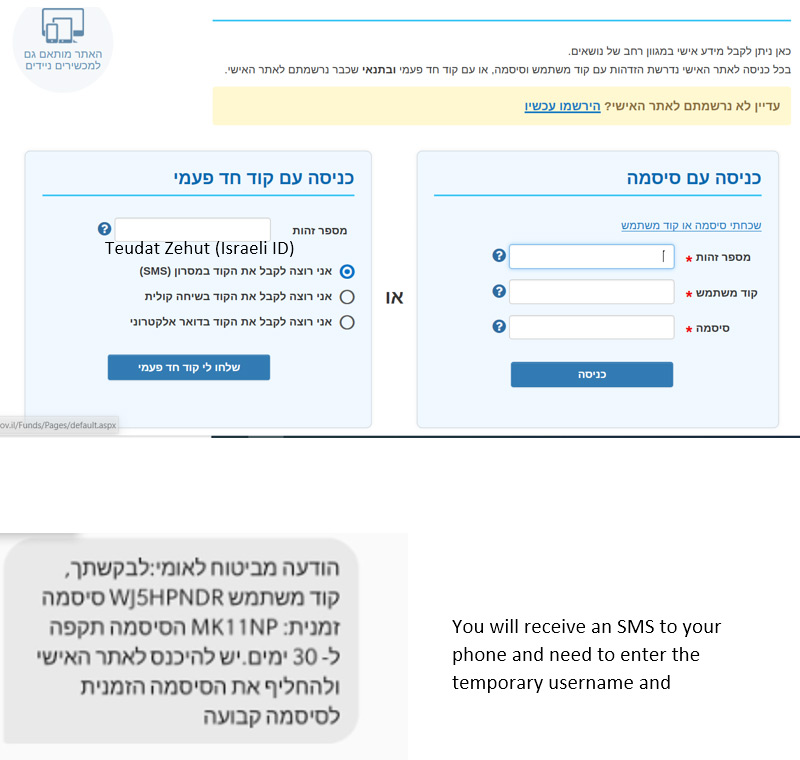 The section requires you to create a new password. The password must be in English (only letters and numbers) and between 6-10 characters. Once you have entered your password, click the small box at the bottom to agree to the terms of agreement and click the blue box.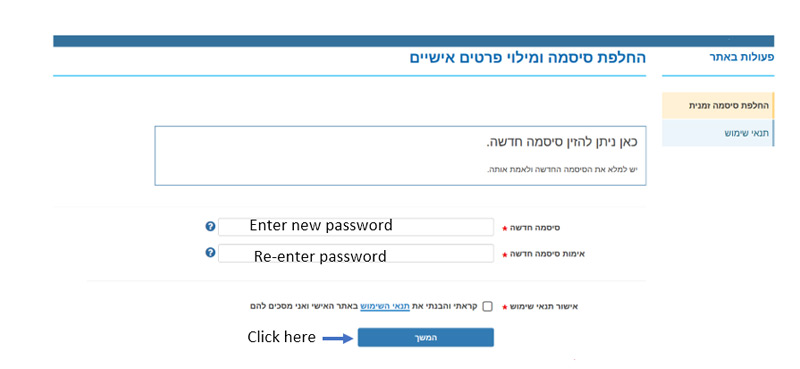 Enter your email to receive information from Bituach Leumi.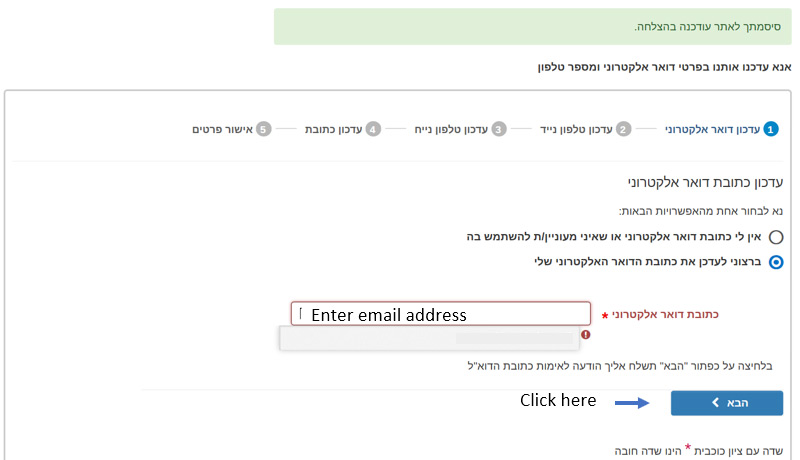 Enter password that was sent to your email. Click the blue box to continue.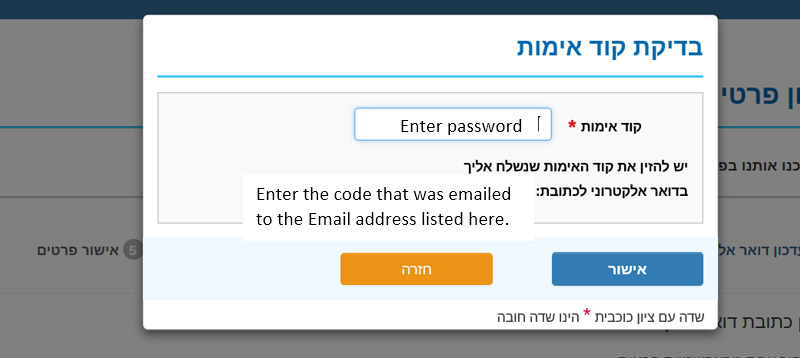 To confirm your cell phone number, click the first bullet option. Then click the blue button to continue.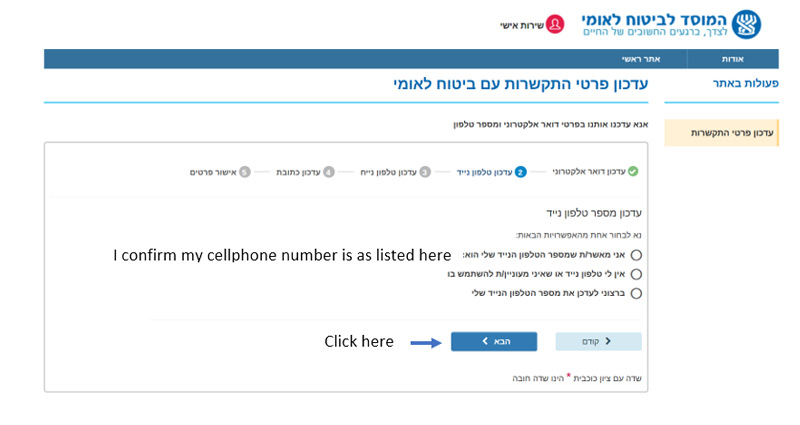 You will arrive to a display of your personal information.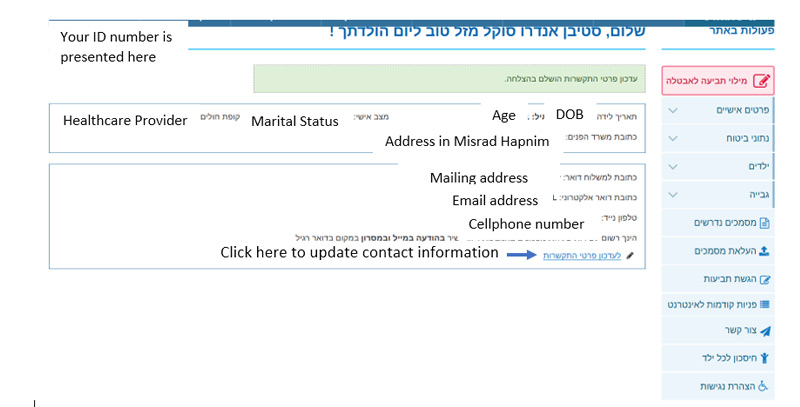 After you have updated and confirmed your personal information, your new account is ready.
Enjoy the use of this account with any of the services linked at the top of this page.
For any questions or issues reach out to NBN Answers at [email protected] or call *3680.
Updated: May 5, 2020
How can we help your Aliyah?