Q: What does biometric mean and what are the advantages?
A: https://www.nbn.org.il/aliyahpedia/government-services/post-aliyah-government-processing/biometric-smart-ids/
Q: How much does it cost to get a biometric passport?
A: https://www.gov.il/he/departments/general/fees_and_payments
Q: How much does it cost to get a biometric ID?
A: First ID's are always free, same goes for a first biometric ID.
Q: Would getting a biometric ID help me get through the airport faster?
A: No, but getting a biometric travel document (passport or Teudat Ma'avar) will.
Q: Our Teudat Ma'avar will be expiring soon. Can we extend them and how?
A: No extensions, all new or extended documents must be biometric.
Q: Can I just walk into Misrad Hapnim to apply for a biometric document?
A: No, you must fill out an appointment request in this link, they will contact you to schedule an appointment. Please refer to the following link for more info.
Q: How do I schedule an appointment with Misrad Hapnim?
A: https://forms.gov.il/globaldata/getsequence/getHtmlForm.aspx?formType=Zimuntorbiometri@piba.gov.il
Q: I have a Teudat Zehut with my photograph. I do not know whether this is biometric or not. What must I do?
A: If it is a plastic card with a smart chip in it is biometric.
If they took the pictures in the Misrad Hapnim for this document it is biometric.
If it a laminated piece of paper for which you supplied printed passport pictures it is not biometric.
Biometric Paper
Q: I have a Teudat Ma'avar with my photograph that I obtained May 1, 2017. I do not know whether this is biometric or not. What must I do?
A: If the Teudat Ma'avar or passport has the biometric symbol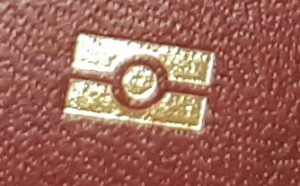 on the bottom of the front cover, it is biometric, otherwise it is not.
Q: How long do I need to have left on my Israeli passport in order to fly?
A: This question is unrelated to this topic and hasn't changed. Israel, as well as many other countries, requires a 6 month minimum validity in order to travel.
Q: If I do need to replace my passport do I have to get a biometric one or can I just go and get a normal, old style one?
A: No extensions, all new or extended documents must be biometric.
Q: Since we arrived here 10 months ago, can I assume this doesn't apply to us?
A: It most definitely does. ALL NEW documentation will be biometric, so you DO NOT need to change your valid ID's and Teudot Ma'avar but in a couple of months when applying for passports they will be biometric and then all this info is relevant.
Q: What do I do if I have an emergency and cannot wait for an appointment?
A: You must go to one of the following branches to request an urgent travel doc:
Jerusalem, Tel Aviv, Haifa, Be'er Sheva, Ashdod, Afula, Eilat
In the airport (only up to 2 working days before the travel date)
Q: I was just wondering how this works for people who will be requiring a new Sefach (addendum) for their Teudat Zehut due to a birth. Does someone with a paper Teudat Zehut need to get a biometric one in this event?
A: No.
Q: How will I access my family's Teudat Zehut numbers with a biometric Teudat Zehut that does not have a Sefach?
A: It does have a Sefach (addendum), that has not changed.
Q: I had already submitted the paperwork and paid online for a regular Teudat Ma'avar prior to June 1st but haven't gone to their office to submit the documents. Can I still go ahead with this?
A: Yes. You may go apply with the documents you have already printed, but the documents you apply for will be biometric regardless of what forms you filled out online.
The price list has had some slight changes, Misrad Hapnim may require you to pay the difference if applicable.
Q: Do we receive the biometric at the appointment or do we get it in the mail like the paper one?
A: Misrad Hapnim will send a courier to your home address with your new biometric documentation. If you are not there to receive it, they will mail it to you via registered mail and it will wait for you at your Post Office.
Q: If I only need to change my sefach (addendum) and do not need to apply for a new or renewed document, do I still need to make an appointment?
A: No, appointments are for requests for biometric documents only.
Q: If I have an old style Teudat Zehut, can I apply for a biometric passport, or do I need to now change my Teduat Zehut to biometric first?
A: No. Only once your Teudat Zehut expires will you be required to get a biometric one. As long as your document is valid, you are not required to make any changes.
You may apply for a biometric passport regardless of what kind of Teudat Zehut you have.
Q: Is there a discount for paying for my new documents online?
A: There is only a discount for a passport (250NIS instead of 275NIS). The prices for the rest of the new documents is the same online as it is in house.
Q: What if I have less than 6 months on my passport and am travelling soon?
A: Misrad Hapnim understands that with the new requirements for biometric and the new appointment setting process that one may not be able to renew their documents in time for travel on a tight schedule. In this case, you must bring your Israeli passport, foreign passport and flight confirmation for a flight up to 2-3 weeks away, and Misrad Hapnim will grant you a one-time approval to travel on your foreign passport. When you return, you must renew your Israeli passport.