שוק עולים: מחבקים את העולים בדרום ובצפון
הצטרפו אלינו ותמכו ביוזמה של ארגון "נפש בנפש", שתציע באונליין את מרכולתם של עסקי עולים חדשים מהדרום ומהצפון, במטרה לתמוך בהם ובכלכלה הישראלית.
למרות האתגרים בעת הזו, עסקים אלו ממשיכים לפעול ללא לאות, תורמים למאמצי הלחימה, תוך המשך פעילות רציפה ומכירת קשה רחבה של מוצרים.
אנו מזמינים אתכם לחקור ולגלות מגוון אדיר של מוצרי מזון ייחודיים, יצירות אמנות מרהיבות ושלל אקססוריז אופנתיים – כולם תוצרת כחול-לבן של עולים חדשים.
כל רכישה תסייע להם רבות בתקופה זו!
Monday, September 4, 2023
Nefesh B'Nefesh Campus
Sderot Yitshak Rabin 10, Jerusalem, 91950
Come Support Your Fellow Olim!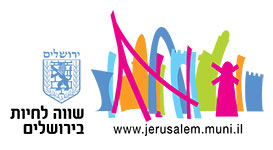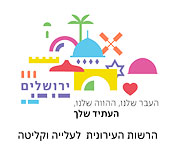 Disclaimer:
The Shuk includes content provided by third party vendors, as well as links to third party vendor websites. Nefesh B'Nefesh does not bear any responsibility, and disclaims all warranties or representations, with regard to third party content appearing on the Shuk website and/or which may be accessed by links on the Shuk website. Nefesh B'Nefesh does not endorse any of the vendors or their products offered on this website, does not make any warranty or guarantee as to the quality of the products or services that may be offered and does not assume any responsibility or liability, inferred or otherwise, regarding any products or services that may be offered by such vendors. Any disputes Shuk users may have with vendors regarding their products or services must be resolved solely and directly with that particular vendor.