Free Flight to Israel for
Parents of lone soldiers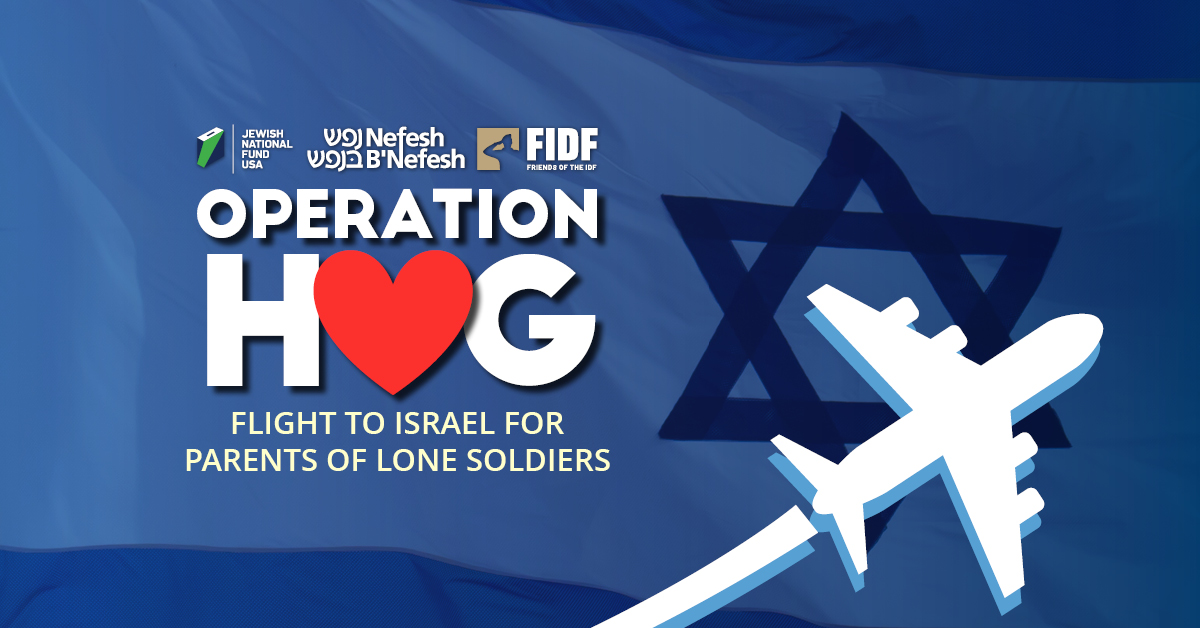 During this challenging time, Nefesh B'Nefesh together with Jewish National Fund - USA and the Friends of the IDF (FIDF) are deeply moved and humbled by the daily courage of our soldiers.
We feel the love and want to reciprocate with a "hug" to show our support. Nefesh B'Nefesh, Jewish National Fund - USA and Friends of the IDF (FIDF) are offering free flights to help parents be closer to their lone soldier here in Israel.
It is important to note, that it is the sole discretion of the IDF to allow soldiers any visiting time or time away from bases. There is no guarantee that a parent will have physical access to visit their son or daughter during their visit.
Who Can Apply?
Flights are for

one parent

of a lone soldier in active service in the IDF.
Priority will be given to parents of soldiers in active combat units (sadir, then miluim), combat support and then non-combat service.
How to Apply
Complete the following form and you can expect to hear back from us within three business days.
Upon approval, we will connect you with our travel agent to finalize the details. Please be mindful that dates and flights are subject to ticket availability.
Please complete the form ➡
If you have any questions, please email us at [email protected]
* Please Note: NBN is offering flight coordination only. Transportation, accommodations, travel insurance, and food expenses are not included in this offer and should be arranged individually.