The steps below will guide Ezrachim Olim through their first few weeks after Aliyah.
Below find a list of what to expect, which offices to visit, and which documents to bring as you obtain your Israeli documentation and begin their lives in Israel.
For more information on the Aliyah Rights & Benefits for Ezrachim Olim, click here.
For further assistance, please contact the Nefesh B'Nefesh Government Advocacy Department at 02-659-5800 or [email protected].
Good luck and B'hatzlacha!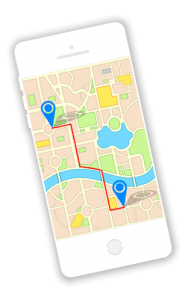 Government Office Directory
Get locations, directions and office hours
for governmental offices throughout Israel
How can we help your Aliyah?
US & Canada: 1-866-4-ALIYAH
Israel: 02-659-5800
 Post-Aliyah Answers Helpline (Israel): *3680
Lone Soldier 24/7 Hotline (Israel): *6563