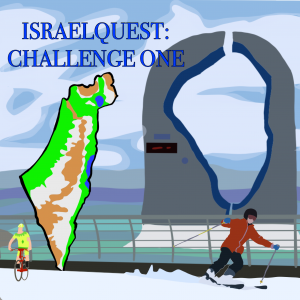 Bagels & Locks Studios: NBN Summer 2022 Virtual Escape Room Competition: IsraelQuest: Challenge One
Join this exciting virtual adventure: the NBN IsraelQuest: Challenge One Competition! This online escape room game takes you on a virtual Quest all around Israel, solving puzzles and challenges along the way. Test your skills and see if you can finish first!
There are 3 levels to choose from: Junior, Standard, and Pro levels.
NBN olim, prospective olim, and Friends of NBN are all welcome to join!
The top 3 teams in each category (the three with the BEST times) will each receive a prize – a complimentary Game Link for IsraelQuest: Challenge Two!
Register by June 30, 2022. The competition will be open from July 3 to July 31. Play anytime you want during that time!
Note: you will need a computer, iPad, or Android tablet and an internet connection to play.